Are V8 engines disappearing?

Value and Fate of the Legendary V8
Classic, loud and powerful are three adjectives that describe the V8 engine. For a variety of reasons, the V8 became more than just the machinery powering various vehicles over the years; it's achieved iconic status in its own right. For assorted reasons, the V8 engine gives off a uniquely American vibe to many drivers.
However, a lot has changed since V8 engines made their debut over one hundred years ago. Are V8 engines going the way of the dodo?
---
View Our New Chevy, Buick and GMC Inventory
---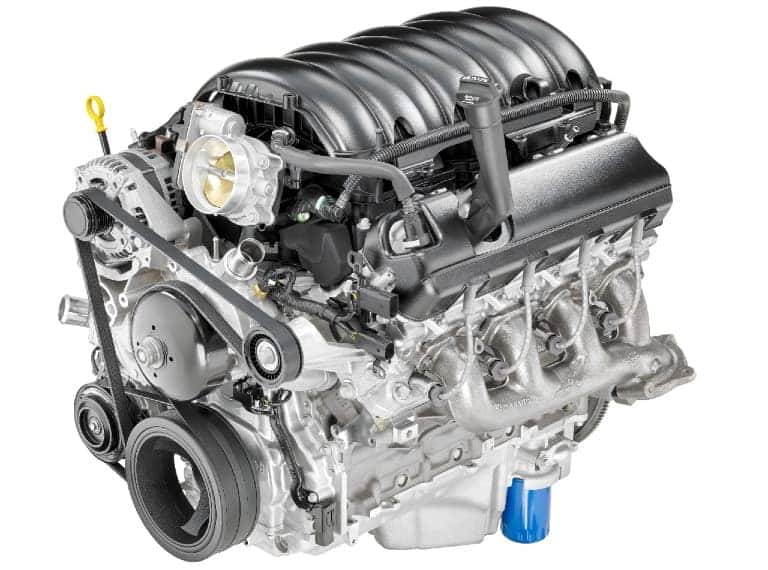 The V8 engine is likely on its way out of existence, as many countries move to implement regulations that could make new gas-powered vehicles illegal as early as 2030. In the meantime, fuel economy regulations are getting continuously stricter, which also takes a toll on the notoriously not-so-efficient V8.
While the V8 engine still has its fair share of dedicated acolytes, the modern automotive world is flush with smaller four- and six-cylinder engines that are more fuel efficient while retaining much of the same power benefits that a V8 provides.
Have you heard of ACDelco parts?
Will General Motors stop including V8 engines in its vehicles?
Our overlords themselves over at General Motors themselves have pledged that 40% of the brand's U.S. models will be BEVs (battery-powered electric vehicles) by the end of 2025. The automaker aims to fully eliminate tailpipe emissions from new light-duty vehicles by 2035.
Ever Wonder: What is Avenir in relation to Buick?
Why do some people love V8 engines?
V8 engines still seem to represent two main factors to consumers: muscle and horsepower. V8 engines do still tend to be the most powerful option for vehicles in which they are offered.
A lot of the enduring love for the V8 can be attributed to successful marketing. While noise and vibration are not typically considered to be positive traits in consumer products, these elements of the V8 have successfully been programmed to be associated with strength and capability in the minds of many American drivers. While other types of engines, including electric ones, may actually boast greater capabilities, the silence and even fuel-efficiency can feel like a turn-off to those who have been trained to see these elements as indicating weakness.
As a result, sales of V8 engines have been increasing as their availability has been lessening. V8-loyalists are scooping up the remaining offerings wherever they can, as the likely final years for the gizmo slide on by.