What is Avenir in relation to Buick?

If you've been exploring the Buick lineup, you've likely come across the word "Avenir." Popping up on occasion throughout the Buick lineup, many drivers from the Orlando region catch a glimpse of the word and end up asking our expert Buick team here at Carl Black Orlando: what does Avenir mean?
---
---
Top-Tier Buick Trim Level Features, Style, Amenities and Availability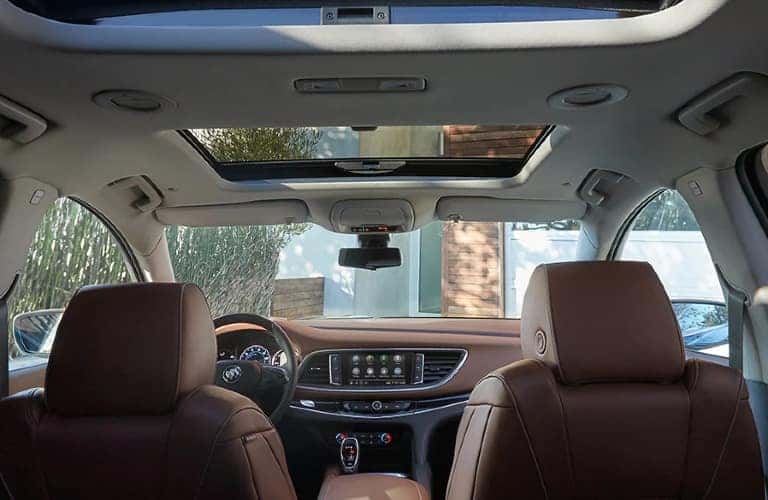 Though the name "Avenir" was originally used to describe a Buick concept car, it has been used since October 2017 to denote the automaker's premium top-of-the-line sub-brand. Basically, it refers to the highest Buick trim level. It's analogous to the Denali and Signature monikers used for GMC and Chevrolet, respectively.
Only select Buick models are available with an Avenir iteration. The first Buick models to be blessed with an Avenir trim level were the 2018 Lacrosse and 2018 Enclave. As of 2021, those looking for an Avenir can look to the 2021 Buick Enclave Avenir or the all-new 2021 Buick Envision Avenir.
Buick describes its Avenir models as "masterfully blending style, substance and performance… crafted to a higher caliber of luxury." Basically, if a model has Avenir slapped on the end of its title, you can be sure that it comes loaded with exclusive styling cues and amenities that are sure to pamper. Buick is aiming to blow away your expectations and raise the bar as to what drivers expect from a premium vehicle.
Ever Wonder: How long does it take an EV to charge?
What special features come on Buick Avenir models?
Delightful features found on Buick Avenir models include:
An intricate, exclusive grille design.
Delightful amenities, including turn-by-turn navigation, wireless smartphone charging, and a premium Bose® audio system.
Sultry interior looks, crafted with soothing sweeping surfaces that bestow a refined tone and texture throughout.
Special, striking wood-tone trim that helps to round out the sophisticated and warm interior vibes.
Unique, signature styling.
Exclusive alloy wheels with a Pearl Nickel finish.
An available power moonroof, standard on the Enclave Avenir.