Will long trips in electric vehicles be easier in the future?

Improving EV Charging Infrastructure Across the United States
General Motors is set on its belief that electric and autonomous vehicles represent the future of transportation. However, one lingering fear that often holds prospective buyers back from an EV purchase is the worry that they'll run out of charge on longer trips. Drivers wonder whether they'll be able to find a charger on their journey, and, even if they do, how long the charging process will take. This can cause understandable hesitation and skepticism about buying an EV.
GM recognizes these fears, and that a lot of infrastructure development will be necessary to bring about the future it's aiming for. How is General Motors working to make charging a vehicle as convenient as (or more convenient than) filling up with gas?
---
View Our New Electric Vehicle Inventory
---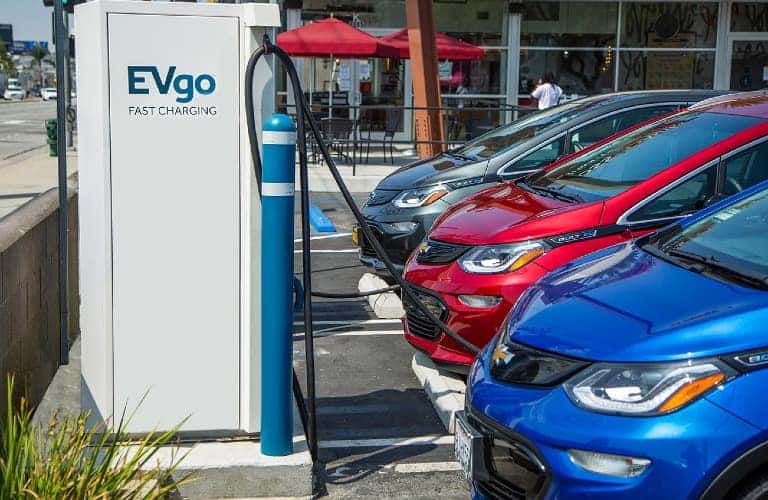 In addition to focusing on cutting-edge electric vehicle development, General Motors is aiming to proliferate the globe with the infrastructure necessary to support EVs and charge them quickly. They want customers to feel secure in their electric rides whether they're running errands across town or embarking on a road trip across the country. The automaker believes convenient charging should be available to all, and not reserved as a costly luxury.
Increased Fast-Charging Availability
In order to grow and expand the existing charging infrastructure, GM is working alongside EVgo to build more than 2,700 fast charging stations over the next five years. This construction will effectively triple the size of the largest public fast charging network currently in the United States.
In addition to being more available, the charge stations GM is putting their efforts into will be powered by 100% renewable energy. This reflects the automaker's dedicated emphasis on sustainability above all else. As the automaker has often said, their ultimate goal is a world with zero crashes, zero emissions, and zero congestion.