Why are so many commercial trucks white?

Reasons Nearly All Work Trucks Come in White
If you've been looking at buying a used work truck, or just spent some time contemplating the commercial trucks you see out on the streets and at job sites, you may have noticed something: an awful lot of them are white. There's nothing obviously wrong with this, but it does cause individuals to wonder a bit.
Here at Carl Black Orlando, we specialize in providing work trucks for businesses all across central Florida. Seeing this, some curious seekers of truth find their way to the knowledgeable gurus that compose our team and pose the question: why exactly are so many work trucks white?
---
---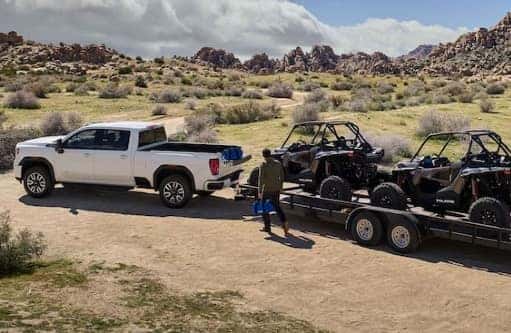 There are several practical reasons that work trucks typically come in white. The main ones are:
White is the cheapest pigment with which to outfit a vehicle.
It's easier to display graphics, such as logos or text, on a clear white background. Letters also look better on such a background.
White is visible without being obnoxious, and objects in this color tend to look bigger, helping to increase safety.
White fades less quickly over time than other hues. Among other benefits, this means that areas covered by decals won't be as noticeably unfaded when the decals are removed.
White reflects light, and thus, heat, keeping the vehicle and contents cool while saving on A/C use. This can, in turn, affect fuel efficiency.
Because of its commonality, it's easier to find work trucks in white, and thus easier to create a large fleet of white trucks. Other colors have more specific makeups and may be subtly different. While not every brand offers the same shade of red or black, they all offer the same white hue.
Why is white the cheapest color for a vehicle?
White is often the cheapest color with which to paint a vehicle because, typically, a pigment known as titanium dioxide is used to create the color. Titanium dioxide provides a vibrant white, opaque finish; it never fades, is always bright, non-toxic, and, as we said before, quite cheap.
Keep Learning: When will every GM model be electric?