When will every GM model be electric?

General Motors Electrification Timeline
General Motors has been making quite a bit of noise about its plans to throw all combustion engine vehicles in the proverbial trash. Until recently, however, it's been unclear just how long the GM brass was going to allow these unwelcome hanger-ons to cling to their vehicular lineup. How long will it be until every GM model is electrified and gas/diesel-powered GM vehicles are a thing of the past?
---
Get a head start on electrification with a look at our new Chevy Bolt EV inventory!
---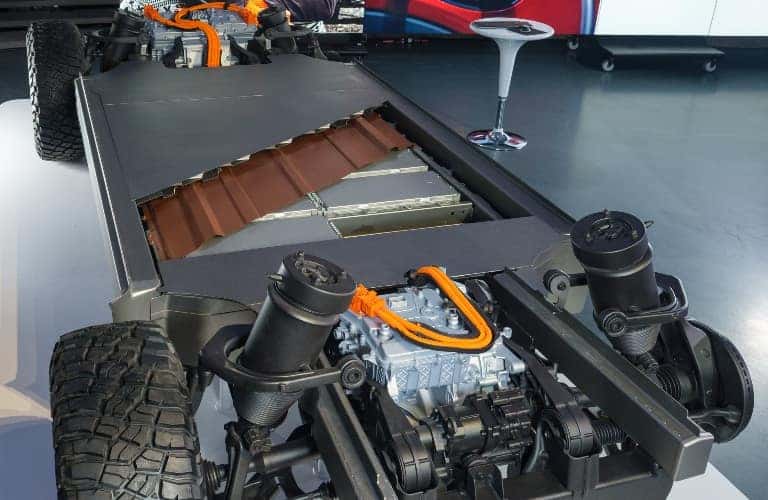 General Motors plans to go all-electric by 2035. This means that the automaker is aiming to completely phase out vehicles that use internal combustion engines by that time. This all-electric resolution was proclaimed by GM Chairman and CEO Mary Barra. In addition, the automaker plans to go completely carbon neutral at all facilities worldwide by 2035.
This recent announcement signifies the first time that GM Has set a hard target for throwing gas- and diesel-powered vehicles into the proverbial dumpster. The all-electric future that the automaker has been speaking of now has another layer of concreteness to it. In addition, GM has upped the number of pure battery-electric vehicles it aims launch by the middle of this decade to 30.
General Motors has recently been working on clean technology for heavy-duty trucks. The automaker will provide fuel-cell tech for Navistar International Corp. It's also developing hydrogen technology in a joint venture with Honda, and is looking for other ways to apply this innovation.
This movement is simply the continuation of a noble mission that GM began when it launched its first long-range battery-electric model, the Chevy Bolt EV, in 2016.
Why is General Motors shifting to a fully electrified lineup?
Mary Barra describes the efforts of GM to shift to a fully electrified lineup as being in the interest of establishing, "a safer, greener and better world." The auto industry as a whole is currently in the process of shifting from internal combustion engines to emissions-free battery and hydrogen options. In addition to the fact that reliance on oil is quite harmful to the planet, EVs also hold many performance benefits over combustion engine vehicles.
Likewise, more EV infrastructure is being installed across the country to help make this new world a reality.