Go the Distance With a Chevy Equinox

Is the 2019 Chevy Equinox Efficient?
There's never been a better time to buy a compact SUV. With more and more drivers switching to the smaller SUVs, automakers are competing for driver interest with better and more models than ever before. One of the most popular compact SUV models is the 2019 Chevy Equinox. But how efficient is the 2019 Equinox? 
[Read More: The Best Chevys to Beat the Heat] 
There are many aspects of a compact SUV that drivers care about from performance to interior space, but what separates the great models from the good is efficiency. Drivers want an SUV that will help them save money in the long-term with fuel-sipping efficiency. Otherwise, why not just get a bigger SUV? With that in mind, how efficient is the 2019 Chevy Equinox? 
Very! The 2019 Chevy Equinox has quickly become one of the most popular models in its segment, and a lot of that popularity is due to its impressive fuel economy! With the standard 1.5-liter turbo engine, the 2019 Chevy Equinox can get up to an EPA-estimated highway fuel economy of 32 mpg! 
And, for those looking for even more efficiency, they can choose the available 1.6-liter turbo-diesel engine, which can get the 2019 Chevy Equinox up to an EPA-estimated highway fuel economy of 39 mpg! That's more than most sedans and cars! 
How Safe is the 2019 Chevy Equinox?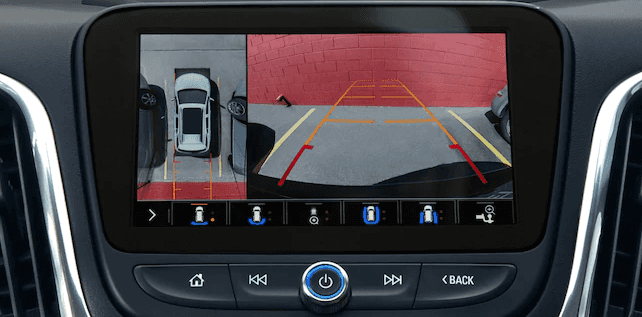 Efficiency is great, but what's always most important is safety. That's why the 2019 Chevy Equinox is designed to be as safe as possible. With a five-star overall safety rating from the National Highway Traffic Safety Administration (NHTSA), it's clear that Chevy did achieve its goal! 
The 2019 Chevy Equinox is also incredibly safe thanks to its wealth of advanced safety features and driver-assist technologies. Features such as: 
Low-Speed Forward Automatic Braking

 

Lane Keep Assist with Lane Departure Warning

 

Forward Collision Alert

 

Adaptive Cruise Control

 

Rear Vision Camera

 
Want to learn more about the 2019 Chevy Equinox? Contact our staff at Car Black Orlando for more information or to schedule a test drive today!