The Best Chevys to Beat the Heat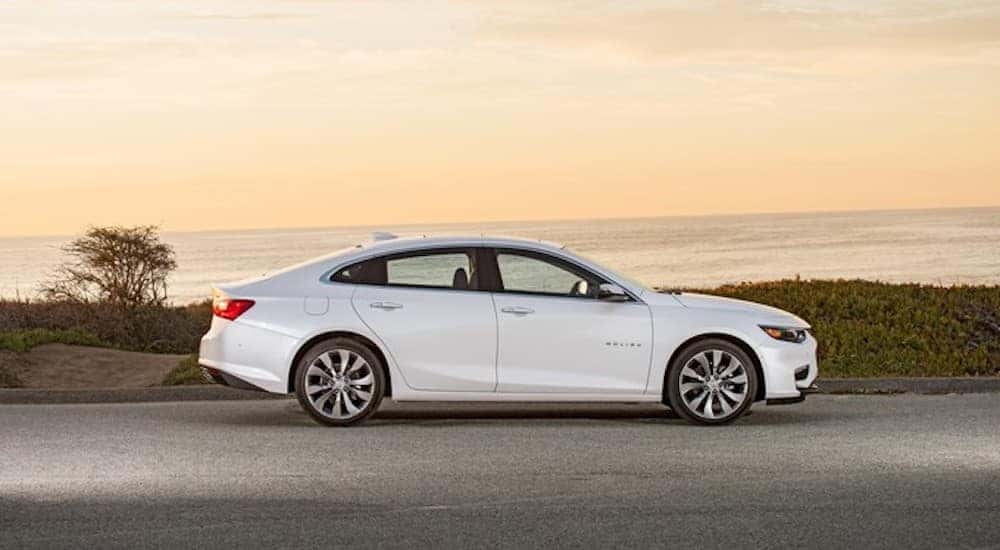 Florida is an amazing place to live for many reasons, but one in particular truly sets our fine state apart from the other 49 (and no, we aren't thinking of Disney World!) Nope, it's the sunny weather and hot climate that makes us one of the best places to live and certainly the best place to vacation in the continental U.S. After all, how many places can boast about having 233 sunny days on average per year? Not many, that's for sure! Of course, there is one drawback to being the Sunshine State, and that is it can get hot, hot, hot here! To beat the heat, you need to make sure you're in a car that can get you to the coast to take a dip in the ocean, take the boat out on the lake, or even just go for a joyride and find all of the hidden gems yet to be discovered in Florida. That's why many Floridians choose to drive a Chevrolet – in Orlando, we know nothing beats the heat like a Chevy!
Now, while all Chevy's are great year-round vehicles, the type of Chevrolet you want to cruise around Orlando in is extremely dependent on what you like to do when the sun's out and the mercury is rising. Below, we've outlined a few of our favorite models based on the many different activities you may find yourself enjoying when the temps start soaring.
Windows Up, Shades Down
Not the biggest fan of sweating it out? Would rather be lying on your couch watching Netflix than working on your tan? That's okay – there's a Chevy for that! The Chevy Malibu is the ideal car for those who want to get where they need to go in the cool comfort of a well-appointed air-conditioned car – no windswept hair or unattractive sweat stains necessary!
The 2018 Chevy Malibu
With a starting price of $21,680 for the base model 2018 Chevy Malibu L and working up to the $30,975 the 2018 Chevy Malibu Premier, there is no shortage of fun features and upgraded amenities available this well-loved sedan. Best of all, even the base-model L is powered by a seriously impressive 1.5-liter turbocharged engine that offers class-leading fuel economy estimates with 27 miles per gallon on the highway and 36 mpg on the highway. Of course, you do have the option to upgrade to the more powerful 2.0-liter turbocharged engine, but for the lost fuel economy, it probably isn't necessary.
While you're cruising along with your AC blasting and maxing out your fuel economy, you can also enjoy features like Apple CarPlay, Android Auto, a WiFi hotspot, satellite radio and even leather upholstery, navigation, and wireless smartphone charging, depending on the trim level you ultimately decide to spring for. With features and fuel economy this great, why not just head north on a road trip to beat the heat?
Kick up the Dirt, Turn up the Heat
If a hot, dry day means makes you want to grab a couple of your buddies, hit up the off-roads and kick some dust up than you need to check out the Chevy Silverado 1500. Perfect for blasting your favorite country anthem as well as charting unknown trails through our swamplands, the Chevy Silverado 1500 is the ideal truck for those who want to get up, get out and make the most of every minute of every day. There's no need to limit your activities when you drive a Silverado – you can tow the boat, bring a grill, load up a jetski… really, whatever adventure you feel like going on, the Chevy Silverado 1500 is ready for it.
2018 Chevy Silverado 1500
There is no shortage of ways to configure the 2018 Chevy Silverado 1500 – which means that no matter what your favorite summertime activities include, the 2018 Chevy Silverado 1500 can handle getting you, your buddies and your equipment where you want to be. Not only does it have serious speed thanks to its three engine options – a 285-horsepower V6 is standard, a 355-hp V8 and a 420-hp V8 are available, but it's also got serious strength. The 2018 Chevy Silverado 1500 can easily tow a class-leading 12,500 pounds and can carry a payload of up to 2,250 pounds when properly equipped. Want to take your ATV, boat or jetskis out for the day? The 2018 Chevy Silverado 1500 is the truck for that. Additionally, the 2018 Chevy Silverado offers a comfortable and smooth ride – even if you do opt to take the truck off-roading (be sure to check out the four-wheel drive upgrade option if you want to make your truck a true off-roading beast).
Swim, Soccer and Softball Practice
If the sun's out, your little athletes most likely are as well! No matter if you're heading from practice, to practice, bringing the starting lineup to the tournament or simply handling the daily carpool run to the pool, the Chevy Tahoe is a family (and friends) friendly-vehicle that will allow you to bring the whole crew with you to cheer on your budding sportsman! Best of all, when the mosquitoes start biting, you can leave the stands and watch your little slugger smack a home run right from the comfort of your extremely well-appointed ride.
2018 Chevy Tahoe
With seating for up to eight passengers, you won't have to worry about not being able to squeeze in all of your little one's best pals for a day of summer fun! Best of all, you'll keep your sanity even with a car-full of kids thanks to grown-up amenities like Bluetooth, Bose speakers, a slew of advanced safety features and – possibly best of all, an available rear-seat entertainment package to keep the kids happy (and quiet) while you're on the go.
Too Cool for Roofs
We would be completely remiss not to put a convertible on the list – after all, the well-loved and iconic 2018 Chevy Corvette was basically made for beautiful, sunny days – of which we have plenty! '
2018 Chevy Corvette Convertible
While it may seem like all you need to know about the 2018 Chevy Corvette is that it's a beautiful luxury sports car with a retractable roof, it's also good to know that the 2018 Chevy Corvette is more than just a (very pretty) face. It's got a very upscale interior and it's even got class-leading cargo space, with a trunk that tops out at 10 cubic feet. The interior features are high-quality and tech-centric and the ride is, of course, sublime.
Beat the Heat in Your New Chevy
It's easy to see that whether you love or loathe the rising summer temps, here in Orlando the only way to fully embrace the sunshine is in a new Chevy car, truck or SUV. Come on down to Carl Black and let us help you find the perfect Chevy for your Orlando lifestyle!