How much can the 2020 GMC Sierra 1500 carry?

Towing, Payload and Bed Capacity
Capability is a big factor for many truck owners. Despite this, it can be hard to track down just how capable a model is. This problem is exacerbated by a multitude of trim levels and options, which commonly results in a large range of capabilities across a single model, depending on the build one chooses.
The 2020 GMC Sierra 1500 is no different from its brethren in this regard. With six trims, five engines, three cab styles and three bed lengths, there's a lot of possibility to take in on the 2020 GMC Sierra 1500. On top of all that, a handful of appearance packages furthers the available customization options.
To help prospective buyers narrow down capability on the ride, we decided to examine: what are the towing, payload, and bed capacity ranges on the 2020 GMC Sierra 1500?
---
View Our New GMC Sierra 1500 Inventory
---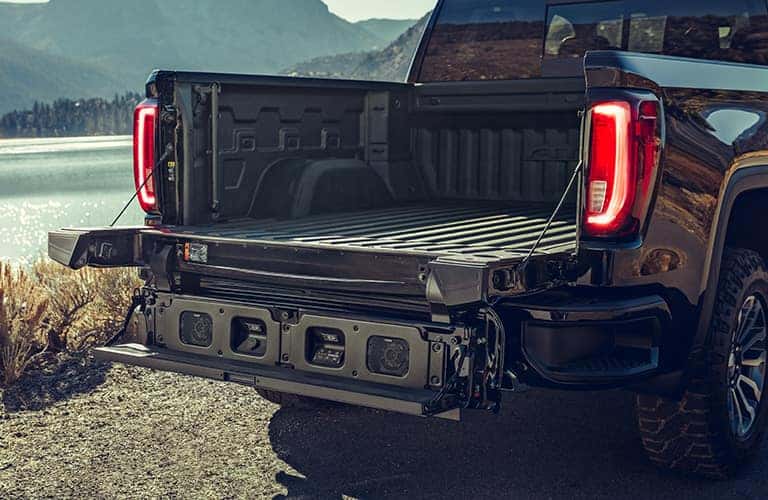 The capabilities of the 2020 GMC Sierra 1500 are as follows:
Towing  Capacity: 6,600 to 12,100 pounds
Payload Capacity: 1,730 to 2,280 pounds
Bed Capacity: 69.6 to 98.4 inches long, about 80 inches wide
And as a bonus fact for those curious, the curb weight of the 2020 GMC Sierra 1500 ranges from 4,531 to 5,516 pounds.
How do these specs compare to those of the 2020 GMC Sierra HD At4?
How can I get maximum towing capacity on the 2020 GMC Sierra 1500?
For top towing capacity, the 2020 GMC Sierra 1500 should be outfitted with the available 6.2-liter V8 engine, four-wheel drive and Max Trailering Package. That set-up combines with the Double Cab, which is only available with the 6-foot, six-inch bed length. Prices start around $51,000.
How do I obtain the maximum payload capability on my 2020 GMC Sierra 1500?
The Regular Cab model of the 2020 GMC Sierra 1500 grants the maximum payload capacity of 2,240 pounds. This set-up comes with the 8-foot long box, making it an ideal work truck, due to both carrying power and capacity.