Does the 2024 GMC HUMMER EV SUV have autopilot?

Autonomous Driving Capabilities of the 2024 GMC HUMMER EV SUV
General Motors recently revealed its 2024 GMC HUMMER EV SUV, and we at Carl Black Orlando are extremely excited, to say the least. The model comes loaded with cutting-edge features and technology. It's also, of course, fully electric.
As EV technology develops, another "technology of the future" that's being implemented into the latest vehicles is autonomous driving. Will the 2024 GMC HUMMER EV SUV have any self-driving features?
---
---
All models of the 2024 GMC HUMMER EV SUV will feature an enhanced version of Super Cruise, an available driver-assist that provides hands-free driving on enabled roads. More than 200,000 miles of road have such enabling. The enhanced Super Cruise will include a new automatic lane changing feature, wherein the system has the ability to determine when a lane change is optimal and to initiate the maneuver at such moments. It will also follow proper signaling protocols.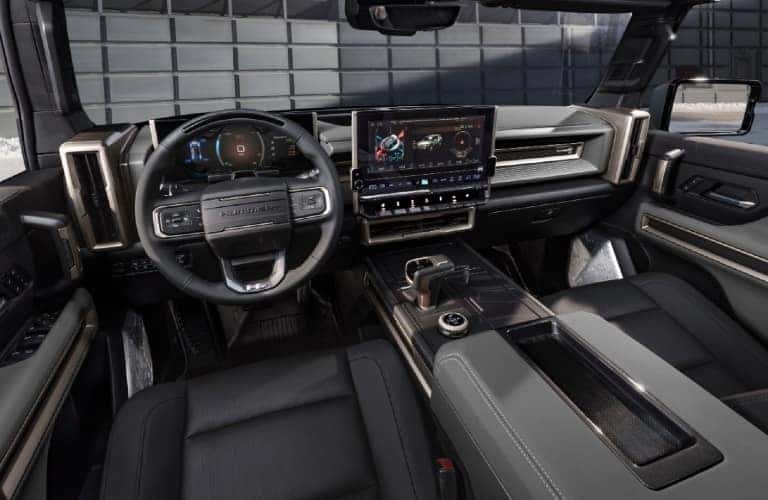 Ever Wonder: Is General Motors an ethical company?
Of course, GMC includes the disclaimer with the vehicle that, as with any current autonomous driving technology, users must be sure to always pay attention while driving and when using Super Cruise. The system is not yet at the level where one can use a handheld device or take a nap rather than paying attention. Also, after the three-year subscription to the service ends, an additional plan must be purchased in order to keep using it.
At this rate, how long will it be until the entire GM lineup is electric?
Other technology features coming on the 2024 GMC HUMMER EV SUV include:
New tactical technology provided by the redesigned myGMC app, including Energy Assist.
A hefty degree of customization on hand via My Mode, auxiliary buttons and the nearly 200 accessories that will be available at launch.
An immersive interior boasting customizable, multisensory user features, along with an open driving experience thanks to the standard Infinity Roof with removable Sky Panels, I-Bar and rear drop glass.
You May Like: What different version of the 2022 GMC HUMMER EV are planned?