Carl Black Orlando – Working To Be The Best Chevy Dealer Near You!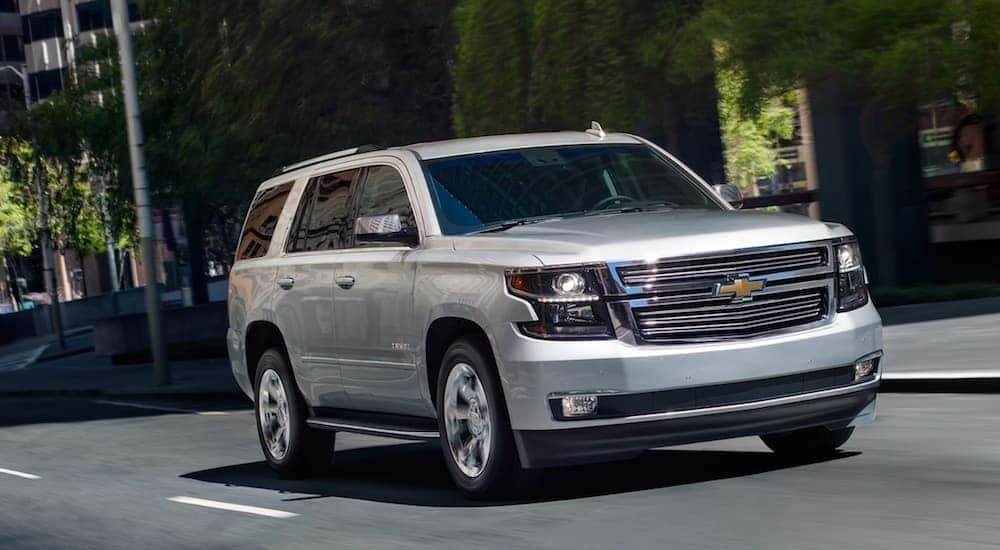 Here in the Orlando area, drivers know the need for a quality vehicle. This is not exactly a pedestrian city. We are spread out all over the place, and our large suburban areas need a dependable vehicle to get around in. At Carl Black Chevrolet in Orlando, we have plenty of cars, trucks, and SUVs to get you around the city and the surrounding area. If you have ever wondered "is there a Chevy dealer near me?", we have good news for you.
We have hundreds of new and certified pre-owned vehicles for you to choose from. We know that different drivers have different styles and needs. Do you need cargo space? Do you have a large family? How about towing and hauling? Maybe you are looking for some upscale flash and style? We have the automobiles to fit all of those needs, and more.
Read below about a few of the ways a Chevy dealer near you can suit your driving needs. After you are done, we invite you to come down to Carl Black Chevrolet and see all of the Chevy vehicles we have to offer and find which Chevy is just right for you.
Our Phenomenal Sales Staff
The truth is, most new car shoppers have some idea of what they are looking for. They know that they want an SUV with plenty of passenger space, or know they need a pickup truck that can tow around their work materials. Some new car shoppers are looking for luxury, while some are looking for an economic vehicle to get them around town.
However, it takes a real car fanatic to know the ins and outs of what exactly each vehicle can offer. That's where our sales staff comes in. These dedicated men and women are highly trained and can tell you everything there is to know about whatever automobile piques your interest. They can explain the difference between horsepower and torque. They can tell you how the interior volume of an SUV can translate into carrying around your passengers and your stuff. They can explain what ABS stands for and how important they are to the safety of your new Chevy.
In today's automotive world, interior safety features are becoming more of the standard than the exception. All kinds of available features, from Rear Cross Traffic Alert to Forward Collision Alert help keep your vehicle from any unfortunate incidents. More importantly, they keep you and your passengers safe.
Our sales staff can show you how each and every one of these features works, and so much more. While safety features are an integral part of modern automotive technology, they are far from all the automotive innovations have to offer. Everything from infotainment to navigation is available in new vehicles. Who better to show you than those trained to know everything about them?
Our sales staff is the first line of help and support you will greet at Carl Black Chevrolet, but they are certainly not the last.
Our Brilliant Finance Department
Unless you carry around large sums of cash, you will more than likely have to finance the purchase of a new vehicle. This can be a very tricky process. There are so many options that, at times, it can feel like you don't know which way to turn for your best option. There are credit checks, lease/buy options, incentives, down payments, rebates and a whole host of obstacles to get through before you can happily drive your new Chevy off of our lot.
Much like our sales staff, our finance department is trained in every one of these steps. They will work with you at whatever level you are on in the car buying process to get you the best possible deal. They understand that buying a new vehicle is a heavy investment and an important decision. They will take their time and walk you through all the steps necessary to put the keys in your hand.
They also know that leasing is a very viable option for many. They can explain all the different lease options and what will be required of you upon the expiration of the lease. Lastly, they know all of the available incentives and rebates that are authorized by Chevrolet through Carl Black Chevrolet. They will work to see what you are qualified for and get the best price they can. Your average consumer does not know just how much money they can save by working directly with a dealership's finance department. But we know all of those tricks and are more than happy to share them with you.
Before you drive away, be sure to meet our last group of Chevy support staff, the service technicians.
Our Talented Service Team
As you discussed with the finance department, a new vehicle is a hefty investment and not one to be taken lightly. You want to make sure that your new Chevy is as well taken care of as possible, and that goes beyond just the routine car wash.
Our service technicians know all about the modern engineering marvel that is an automobile engine. What's more, they are also trained to be able to fix any problem that comes up with the infotainment, navigation and safety features found on the interior and the CPU that controls them.
This invaluable part of our team works every day with these engines and knows exactly how to diagnose and fix any problem that may arise. Whether it is a timing belt issue, worn brake pads or a glitch in the Rear-View Camera, our service team can get you in and out in no time.
However, a lot of potential problems in your new Chevy can be avoided by setting up a routine maintenance schedule. By doing this, our service team can perform regular procedures, such as tire rotation, oil change, radiator coolant check and much more, and keep these potential problems away.
Some procedures need to be done on an annual basis, while some are done on a mileage basis. By setting up a regular schedule with our maintenance department, we can keep a record of all of these check-ups and notify you when your next one is coming up. This adds another level of ease into the car buying process. Why worry about that schedule yourself when we will gladly do it for you?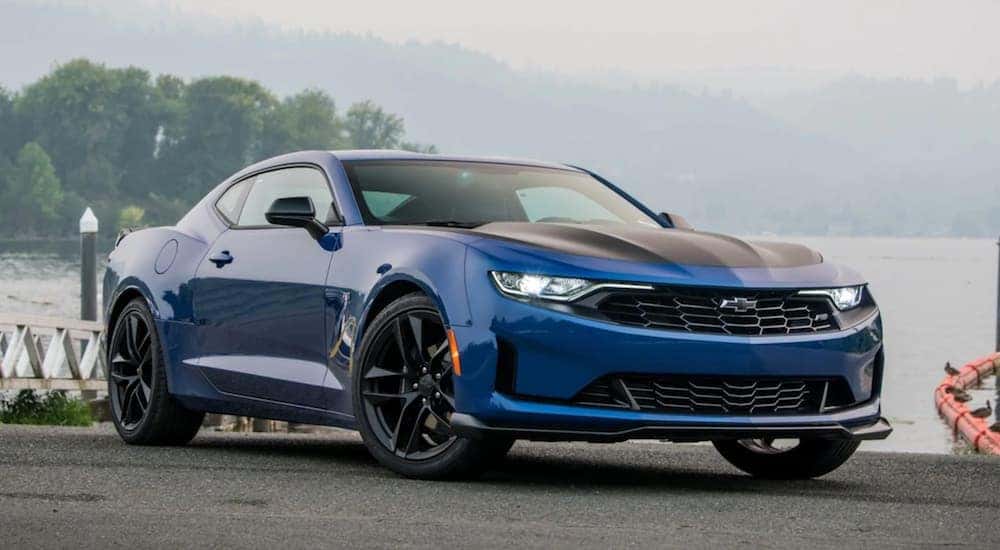 Carl Black Chevrolet – Driven To Be The Best!
At Carl Black Chevrolet, we know that our Orlando area friends rely heavily on their vehicles to get around. We want to do absolutely everything we can to get you into the best automobile possible for your driving needs. If it is a Chevy Suburban you need for your large family, we can get you into one of those. If a Chevy Silverado is best suited for your hauling and towing needs, we can set you up there. If you need an economical car, we can offer one of our many sedans, like the Chevy Impala or Chevy Malibu. Carl Black Automotive has 4 General Motors dealerships across the south east, Carl Black Chevrolet Buick GMC of Kennesaw, Carl Black Buick GMC of Roswell, Carl Black Chevrolet of Nashville, and our pre-owned location, Carl Black Hiram. Which holds over 100 used vehicles for sale in Hiram, Ga. Even if you are looking for something in particular we are able to get new Chevrolet cars for sale near Nashville, and new Chevys for sale near Atlanta, Ga.
Come on down to Carl Black Chevrolet and meet our wonderful staff. We can show you around the lot and introduce you to hundreds of new Chevy vehicles. If you can't make it down right away, our online showroom is open 24/7. We can't wait to find you the perfect Chevrolet vehicle!