What are the 2019 GMC Yukon performance features?

2019 GMC Yukon Performance Features
If you are looking to go on a fun-filled weekend or looking for a new work truck, the 2019 GMC Yukon has the power to bring whatever you need to where your destination. It has plenty of space inside as well as high towing capacity. Read more to learn about all the power in the engine and the gas mileage you can expect from the 2019 GMC Yukon.
2019 GMC Yukon Performance
The 2019 GMC Yukon has a 5.3L Ecotec3 V8 engine and a 6-speed automatic transmission as standard. With trim upgrades, you have the option for an 8-speed automatic transmission. The GMC Yukon can deliver 355 horsepower and 383 lb-ft of torque. All of these specs give you the power to bring whatever you need on your trips. Keep reading to learn about the fuel economy.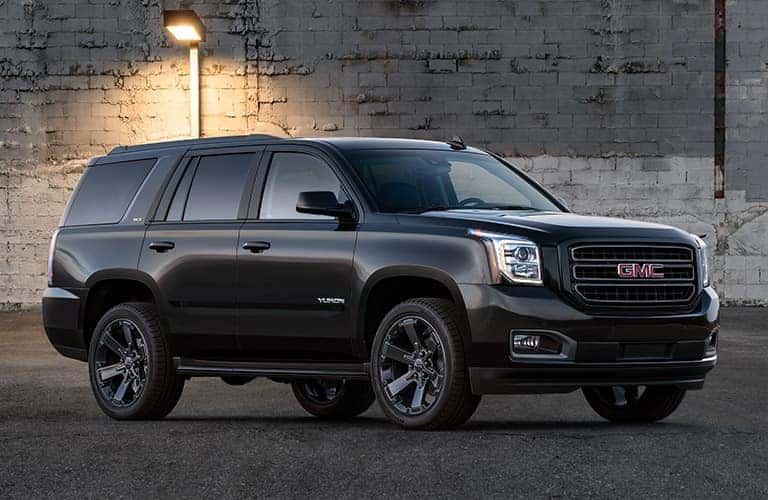 Gas Mileage in the 2019 GMC Yukon
When planning for a road trip to the lake or hauling some major equipment, it is always good to know the gas mileage to plan for your trip. The 2019 GMC Yukon can see up to 22 highway miles to the gallon and 15 city miles to the gallon. The fuel tank capacity has approximately 26 gallons. Which means you can get up to 572 highway miles in on your trip.
Read more about other GMC SUVs: GMC's Lineup of SUVs and Crossovers Hits the Mark
Test Drive New GMC Vehicles at Carl Black Orlando
If you like the performance features that you read about for the 2019 GMC Yukon, come to Carl Black Orlando to test drive the SUV for yourself. We always want to make sure you find the perfect vehicle to fit all of your needs. If you have any questions, ask them and our sales team will be happy to answer anything you are curious about. We look forward to seeing you soon!
Read more about GMC: GMC Orlando – Versatility, Performance, and Luxury