Plugged In: Your Complete Guide To Fleet Electrification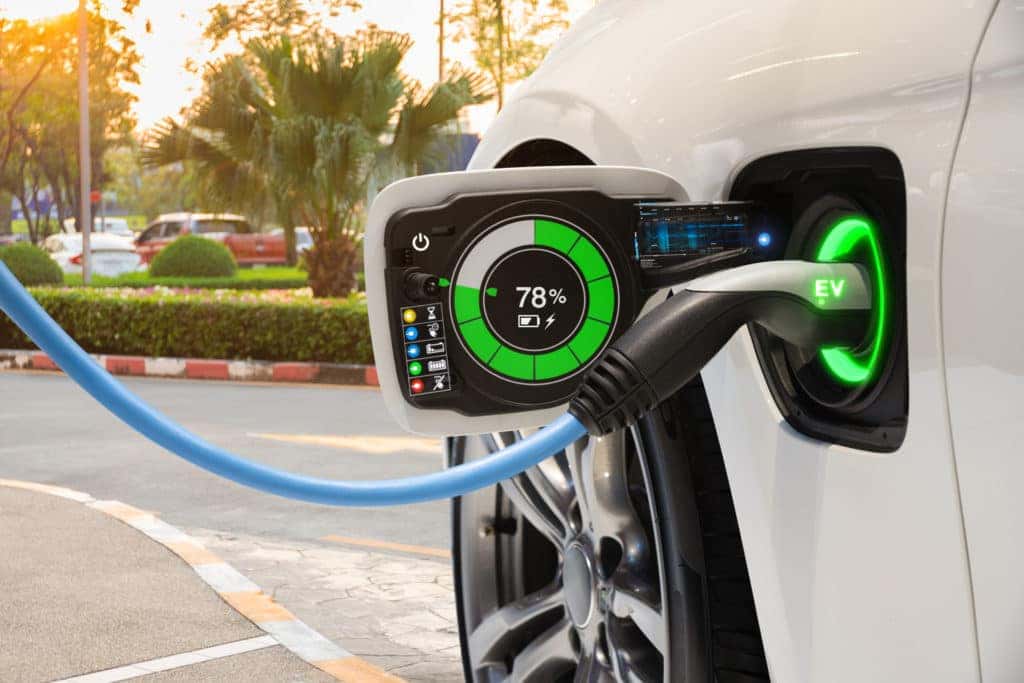 There are over 1 million electric vehicles on the road in the United States alone. The U.S. Energy Administration predicts people will drive roughly 2.21 billion EVs worldwide by 2050.
The shift has already begun. Developers are pouring resources into electric vehicle (EV) technology. As EV popularity grows, so does the transportation infrastructure for these vehicles.
If your company owns a fleet of light-duty vehicles, such as taxi cabs, vans, or pickup trucks, consider making your own gasoline to EV fleet conversion. Even for a small fleet, electrification is a good thing: good for the planet, and good for your bottom line.
Fleet electrification can be costly upfront. Yet, you can earn returns on your investment sooner than you might think!
Wondering how to change to an electric fleet? Follow along with this roadmap, and discover the evidence-based, step-by-step process to electrify your fleet.
Operational Assessment
An operational assessment helps you determine the specific needs of your business regarding electric vehicle purchase, use, and maintenance. During this assessment, determine the following:
Spread of vehicle routes
Typical vehicle use
Annual mileage per vehicle (given route, use)
Infrastructure preconditions
Procurement schedule and preconditions
Climate challenges
Driver training and onboarding (time estimate)
It's critical to determine precisely how your business uses your existing internal combustion engine (ICE) vehicles. This lets you calculate your costs in energy use. It also determines the traits your EVs will need to do the same work as your ICEs, including:
Weight class
Dimensions (truckbed)
Horsepower
Assets and Challenges
Infrastructure preconditions give you an idea of the space and re-charging resource you'll need to maintain a fleet. You may have useful fixed assets, like land or an existing depot. You can develop these into vital EV fleet resources.
If you have no such assets, determine what resources you need to run your fleet. It can cost less upfront to lease a charging station, but leasing can end up costing more in the long run.
Climate challenges alter energy-use calculations. A vehicle uses more energy to travel in snow, ice, and stormy conditions. Traveling along unpaved and off-road routes also increases energy use per mile.
Market Analysis: Types of Vehicles, Equipment, and Standards
Once you understand the operational parameters for your fleet, you can start analyzing the market. Before choosing vehicles, research current industry standards and projected development potential. Then, narrow down the best EVs and supplies for your fleet by category.
Standards and Development Potential
Vendors create their own electric vehicle standards. Unfortunately, if you simply roll with a specific vendor's metrics, you can wind up tied to that vendor indefinitely.
ANSI
The American National Standards Institute (ANSI) develops standards and assessment procedures for most manufactured goods. It's an independent professional organization.
ANSI last published electric vehicle standards in 2013. Their Electric Vehicles Standards Panel (EVSP) has met to improve and update those standards continually since 2014. You can read ANSI's latest updates—and calls for participation—in its EV news pages.
ANSI's EV battery range-test is SAE J 1634-2021. When exploring the EV market, look for batteries that have met or surpassed this range standard.
EIA
The U.S. Energy Information Administration (EIA) is an objective source for EV information. The EIA publishes fuel economy standards, policy analyses, and transportation-related projections.
EPRI
The Electric Power Research Institute (EPRI) is another standards-development organization. EPRI connects electricity-sector analyses with insights from other industries.
The organization's vehicle-to-grid research results in resources you can use. You might read EPRI's Open Standards-Based Vehicle-to-Grid: Technology Development. It can help you "back the right horse" by outlining the most promising EV options.
Other useful EPRI publications include:
Consumer Guide to Electric Vehicles
Consumer Guide to Electric Vehicle Charging
Plug-In Electric Vehicle Infrastructure Installation Guidelines
Most of EPRI's publications are free. They're published online or as downloadable PDFs.
Which Types of Electric Vehicles Do You Need?
Your fleet may work best with any of the four primary types of electric vehicles. They are:
Fuel-cell electric vehicles (FCEV)
Battery electric vehicles (BEV)
Hybrid electric vehicles (HEV)
Plug-in hybrid electric vehicles (PHEV)
While all four options grant benefits ICEs don't, BEVs are the best option for most businesses. HEVs and PHEVs still use some gasoline, so they don't save you as much on fuel nor do they cut emissions or maintenance costs by as great a factor.
We offer several options that may be the right fit for you, including:
Bolt EV
Bolt EUV
All-Electric Silverado (coming soon)
All-Electric Sierra (coming soon)
Vehicle Factors
Your operational assessment and market analysis should tell you what vehicle factors are critical for your fleet.
Write a list of minimum standards and traits your EVs must meet. Consider factors like future technological development and miles/kWh as well as work-mandated traits.
Then, use the Alternative Fuel and Advanced Vehicle Search to discover EV options by vehicle type. Note the options within your parameters.
FCEVs vs BEVs
FCEVs and BEVs offer comparable benefits. Both use electric batteries. The difference is BEVs recharge by plugging into the grid, while FCEVs recharge by refilling a hydrogen fuel cell.
FCEVs have a faster refueling speed. Many can charge an empty battery to 100% in less than ten minutes.
But, there is less existing infrastructure for FCEVs than BEVs. Also, it is less resource-intensive to power a BEV's portion of the electric grid than it is to create hydrogen fuel. Unless you use strictly renewable sources, BEVs are greener overall.
That said, it's worth checking if hydrogen fuel is available in your region—particularly if you get free fuel coverage. If so, it may be worthwhile to add one or two FCEVs to your fleet. Analysts predict FCEVs will be cheaper to run than BEVs in ten years.
Other Market Factors
Not all EVs are created equal. Look at EV availability in your local market. Diverse charging rates, your typical driving distance, and varied vehicle efficiency per manufacturer will factor into your final choice.
Electric Vehicle Supply Equipment (EVSE)
As you complete your market analysis, compare EVSE options. What electric vehicle supply equipment (EVSE) do you need?
You might use EPRI's resources to answer these questions. Or, you might begin EVSE analysis through the Alternative Fuels Data Center (AFDC).
AFDC is an office of the Department of Energy. One particularly useful guide is the Plug-In Electric Vehicle Handbook for Fleet Managers.
Once you've learned your EVSE options, create a spreadsheet. Note all equipment you'll need for your fleet.
Then, research options from vendors. Compare pricing and efficacy standards, and use your spreadsheet to easily track your comparisons.
Charging Infrastructure Optimization
Once you understand your fleet's needs and the market, it's time to optimize. Charging infrastructure optimization means making the infrastructure choices that make sense for your business.
For instance, will your fleet charge in one central depot? Or can you run multiple facilities?
Multiple facilities let drivers easily return the vehicle to the nearest station at the end of their route. This means they can take routes farther out, as they won't need to save as much battery life for the trip back.
Conversely, a single depot may cost less to maintain and secure.
Facility Evaluation, Schedule Optimization
When you evaluate charging and facility options, use quality of service (QoS) metrics. Factor in the range for each car. The journal Sustainable Cities and Society published this guide to sizing and qualifying charging facilities.
Schedule optimization lets you minimize the number of cars charging at once. It also lets you charge vehicles during off-peak hours, which can prevent surcharges from the electric grid.
Determine Utility Capacity
Discover power options in your region. Answer questions like:
How much does electricity cost from energy providers, if you charge your own fleet?
How much does it cost per station?
Are there municipal or state limits on grid capacity at certain times?
The answers determine your next steps.
Grid Assessment
A grid assessment investigates the above questions in greater detail. It also explores the cleanliness of the grid's power. Seek out grids run from renewable sources.
If you're interested in FCEVs, look for hydrogen fuel sources as part of this investigation.
Evaluate Backup Power Generation Options
Sometimes the grid goes down. In that case, you need backup power.
Which ones are most cost-effective? How long will the backup options last?
Consider the source of backup power energy. Solar power generators are renewable, but gas-powered generators cost less.
Financial Analysis: Cost Factors and ROI Projections
A financial analysis is the final step before developing your business's phased plan. The financial analysis lets you estimate costs, and stack them against ROI projections.
First, look through your company's current P&L sheets. Then, look into cost reduction to limit what you spend on this investment.
Cost Reduction
You don't have to pay a sticker price for an electric vehicle. In your financial analysis, seek to reduce costs with tax breaks, rebates, and non-government grants.
For government-funded incentives, explore the National Conference of State Legislatures (NCSL) database. It lists tax breaks, rebates, and even a free pilot program here in Florida.
FuelEconomy.gov is another cost-reduction resource. It specifically catalogs federal tax credits for EVs.
Non-profit groups and manufacturers also offer incentives.
For instance, the Clean Vehicle Rebate Project is a nonprofit group. It encourages fleet electrification by granting reimbursements. Businesses can apply for rebates up to $4,500 per vehicle.
ROI Calculator
Many variables determine how quickly you'll earn out your investment.
Monthly payments are one factor. You can develop a more accurate ROI with a financing calculator. This lets you preview how taking different interest rates and downpayment options might affect your month-to-month costs.
Develop a Phased Plan for EV Fleet Conversion
A phased plan is an organized timeline. It ensures you have everything you need in place before you take the next step.
Alight the phased plan for your fleet with the market's growth. Your current revenue should be a determining factor in your plan's timeline.
Still Unsure How to Change to an Electric Fleet? Ask the Experts
EV fleet conversion is a worthwhile challenge. With more EV options than ever, it's never been a better time to start fleet electrification.
Our experts can find the best options for your business! Talk to us online today, or call us at 888-502-0763. We're happy to provide a free consultation.