Why are work trucks cheaper?

Reasons for Work Truck Pricing and Value
In addition to their widespread use by businesses and organizations, work trucks are often a popular choice on the used market. This is because they tend to provide top-tier capabilities, such as big towing capacities, payload ratings, and engine power, for cheaper prices. For example, work trucks are often the cheapest way to get a relatively new ride with a V8 engine under the hood.
As with anything that seems too good to be true, it's wise to inquire further. Customers here at Carl Black Orlando often hit us with the question: what makes these work trucks so cheap?
---
---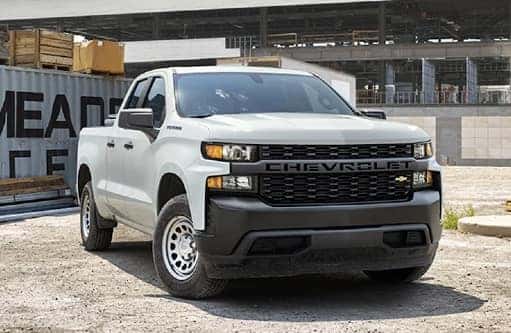 Work trucks tend to prioritize, well, work. As a result, they're able to provide top-tier capabilities at lower prices by holding back on lavish amenities and unnecessary luxuries. These vehicles are often ultra-bare bones in terms of comfort and tech; gizmos that would typically outfit higher-end trims such as wireless Apple CarPlay, heated and ventilated leather seats, a massive high-definition infotainment screen, high-end sound system, and built-in massage functions are not typically necessary on the average construction site.
Sweeten the value of work trucks with the Chevrolet Business Elite Program.
On the other hand, while work trucks are very basic in terms of comfort, infotainment, and luxury, they tend to contain top trim options for engines, heavy duty bed strength and features, and towing capability. There will often be a V8 engine under the hood, a load of cargo space and tow strength, in addition to features like optional electronic locking rear differentials, a utility bed, and dumping capability. Cabs on work trucks tend to be standard or crew rather than extended.
For those looking for strength and capability, work trucks are a great value new. They can be an even better value used. Many commercially owned trucks are purchased new and then used for three to five years before being sold used. They will typically have had a rather hard life and not be as cosmetically clean as other vehicles. However, they likely have well-documented regular maintenance and repair.
If you're interested in a new or used work truck in central Florida, check out our selection of Chevy and GMC work trucks here at Carl Black Orlando!