Where can I find a great selection of commercial work vehicles in Orlando, FL?

Commercial Work Trucks and Business Elite Program at Carl Black Orlando
If you need anything from a single work truck to a whole fleet, it helps to find a provider to partner with that will offer an array of benefits. Where can one find a great selection of commercial vehicles with special benefits in central Florida?
---
---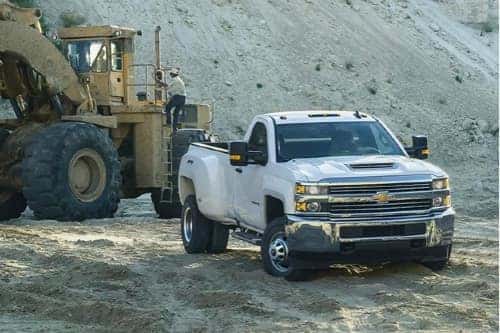 If you have a business that needs vehicles to help get the job done, we at Carl Black Orlando here to satiate that need. We at Carl Black Orlando believe in being a business partner that works as hard as you do, which is why we operate our special "Business Elite" program.
Our efforts to serve your work truck needs begin, of course, with the vehicles we provide. Our dealerships boasts an extensive inventory of commercial work trucks, with numerous specimen falling into the light duty, heavy duty, and medium duty categories. It's simple to peruse the whole section with ease through our website. Do so, and you're sure to encounter a host of excellent Chevy, Buick and GMC machines.
What special benefits does Carl Black Orlando provide to commercial business partners?
There are many benefits of partnering with our commercial vehicles team here at Carl Black Orlando. Here are a few:
Dedicated Commercial Personnel
Our Business Elite program provides partners with a team of dedicated commercial sales and service personnel. These folks strive to provide the personalized and individual help that workers need for whatever job they aim to complete.
Extended Service Hours
Our Business Elite team provides extended service hours. This means that toiling folk can get the service they need, when they need it. Workers need not be restricted to taking their vehicle in during the typical 9 to 5 workday hours.
Flexible Financing and Tax Deduction Assistance
We aim to offer flexible financing solutions, as well as cash allowances on either GM Accessories or upfits on the purchase of a new Chevy. Also, note that under new tax depreciation laws, your business may be eligible to immediately deduct up to 100% of the purchase price of an unlimited number of qualifying vehicles purchased in 2019 for business use.