What's in a Name: Chevrolet Over the Years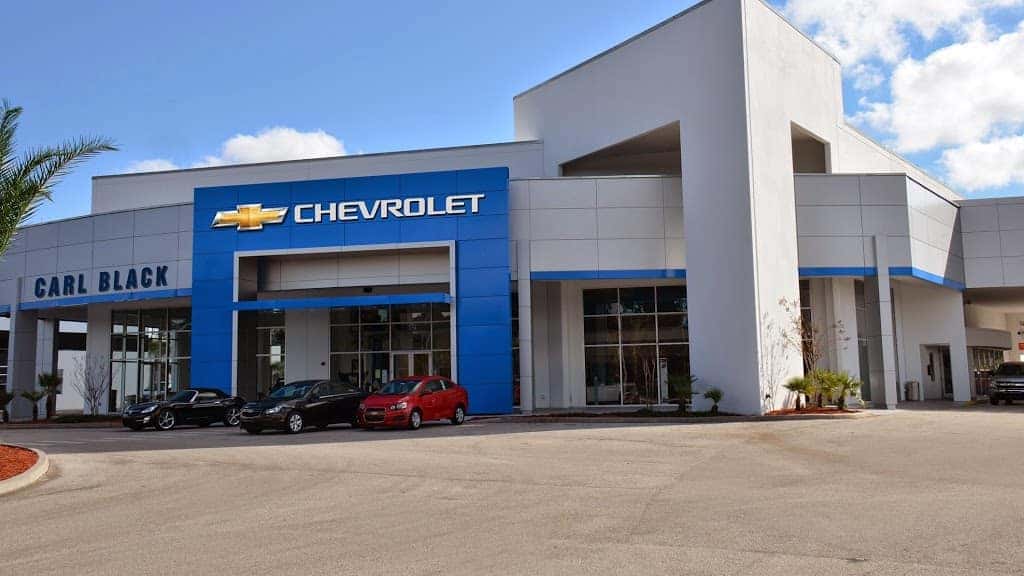 Drivers who are looking for a reliable, hard-working, good-looking vehicle will no doubt find what they need at a Chevy dealership. Since Chevrolet became a company in 1911, it has been a staple in the American automotive industry and has built a reputation on the back of its brand's quality and ability to produce vehicles for every driver out there. For many years, since 1929, Chevrolet held the title of the best-selling car company in America. The Chevrolet brand is an innovator in technology, from safety and connectivity options to the production of fuel-efficient vehicles like their hybrid and electric car models, the Volt and the Bolt.
If you are looking for a subcompact, compact, midsize, or large car, your local Chevy dealership can help you find what you need. Need a work truck? You'll find some of the best rated and top-performing work trucks on the market today, from lightweight to heavyweight pickups, your Chevy dealership can get you driving your new work truck today. In the market for a new SUV or crossover? Chevy offers a wide selection of small SUV crossovers to large three-row seat vehicles that can handle any task, from carpooling to weekend warrior road trips.
Popular Chevy Models
Throughout the years, Chevy has produced some of the most popular cars, trucks, and SUVs in the automotive industry. Well-received across the board for its ability to consistently produce quality vehicles, Chevy has designed and produced a huge variety of makes and models of cars, trucks, and SUVs. From family sedans to sports cars, heavy-duty work trucks to off-road recreational SUVs, Chevy has brought the very best in every category. Here is a breakdown of Chevy's currently most popular vehicles that drivers can choose from at their Chevy dealership.
Chevy Cars
The Bolt is Chevy's electric car model and has gained a lot of popularity this year. The Bolt was an all-new model for 2017 and was well liked by critics for its full range of technology, comfortable driving, and fuel efficiency.
The Corvette has been a staple in the American sports car line-up since its first production. The new model is no exception. With 455 horsepower, amazing acceleration performance, superb handling, and even some pretty decent cargo space for a sports car, the Corvette ranks at the top for those looking for a Chevy sports car.
The Chevy Malibu is possibly Chevrolet's most popular midsize car and has been consecutively over the years. Famous for its reliability, safety features (like Teen Driver Assist), and its high-ranking crash test scores, the Malibu is a very popular vehicle for families in the market for a midsize vehicle.
Additional popular car models you may be interested in at your Chevy dealership are the Sonic, a subcompact, as well as the Volt, Chevy hybrid vehicle, and the Cruze, which offers great gas mileage with its optional diesel engine and has a nice suite of standard tech features that will impress drivers looking for a midsize car.
Chevy Trucks
The Chevy Colorado is one of the smaller pickup trucks made by Chevy that really packs a lot of power into its compact frame. With 200 horsepower, the Colorado can tow up to 7,700 pounds, which makes this truck a powerhouse for those looking for a slightly smaller pickup that can still hold its own on work and play tasks.
The Silverado is a full-size pickup truck that has dominated the market for years. It has a towing capacity of up to 9,300 pounds, making it a real powerhouse of a towing machine. With an MSRP of $34,200, the Silverado is a vehicle that is well-priced for all of the power it brings. Available in multiple powertrain combinations, trim levels, as well as bed and cab pairings, the Silverado remains one of Chevy's best-selling and most popular pickup trucks.
Chevy SUVs and Crossovers
The Traverse is an SUV that has all of the capabilities that people look for in a multipurpose vehicle (MPV, minivan) but retains the look of an SUV. The Traverse got a complete facelift and redesign for the 2018 model year. This crossover SUV can seat 7-8 passengers in its roomy interior, and it offers ample, flexible cargo space and opportunities for organizing all that you need to carry-on.
Other popular Chevy SUV crossover models are the Equinox and the Trax.
The Tahoe is one of Chevy's larger SUV models and is very popular for its flexible cargo and seating options. The Tahoe seats up to 7-8 passengers and can tow up to 6,600 pounds. With this kind of power and cargo room, it's no wonder the Tahoe remains as popular as it does.
The Suburban is another larger SUV by Chevrolet that is very popular. With three rows of seating for 7-8 passengers, the Suburban is perfect for carpools or weekend getaways with family and friends.
Chevy Dealerships Near You
If you are looking for a new vehicle, head over to Carl Black Orlando Chevy dealership and check out our inventory. You can be sure that no matter what kind of car, truck, or SUV you are searching for, our Chevy dealership will have something you will love. Browse our Chevy dealerships online inventory to get an idea of what we have to offer and then stop by in person to get a closer look at your new favorite car, truck, or SUV. Chevy dealerships have the best teams of customer service professionals to help get you in the right vehicle for what you need. We know that we are selling one of America's most popular brand of automotives and we stand behind the values and reputation that make Chevy the name that it is today. Our core values are reflected in how we sell cars to our customers, and we are proud of what we bring to the automotive market.