Can the 2020 GMC Acadia be flat-towed?

2020 Acadia Dinghy-Towing Capability
Flat-towing is a popular practice for those who want to take their vehicle along on an expedition with minimal hassle and equipment. It simply involves hooking one's vehicle up behind the towing machine, which generally tends to be an RV. In flat-towing, all four wheels of the vehicle being towed are touching the ground, and it's hooked up to the towing vehicle with a tow bar.
For those that wish to take their 2020 Acadia along on a camping trip or need to get it to a repair shop after an incident, it's a common question: can the 2020 GMC Acadia be flat-towed?
---
Learn more factoids about the latest GM models on our blog!
---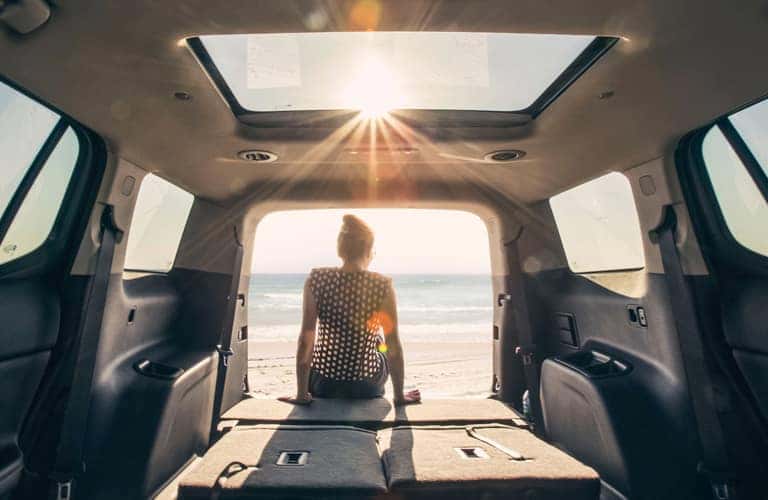 No, the 2020 GMC Acadia should not be flat-towed. According to the official Owner's Manual, the 2020 Acadia is "neither designed nor intended to be towed with all four wheels on the ground. If the vehicle must be towed, a dolly should be used." Further information on dolly towing can be found in that aforementioned 2020 GMC Acadia Owner's Manual.
Note that GMC refers to flat-towing as "dinghy towing," and this is the nomenclature used in the Owner's Manual. You will not find the phrase "flat-towing" therein.
What happens if I flat-tow my 2020 GMC Acadia?
GMC warns that if the 2020 GMC Acadia is flat-towed, with all four wheels on the ground, the drivetrain components could be damaged. Such damage would necessitate repairs that would not be covered by the vehicle warranty.
In general, incorrectly towing a disabled vehicle can cause damage that is consequently not covered by warranty.
How can I prepare for towing?
Before performing recreational vehicle towing in a proper fashion, GMC recommends drivers:
Become familiar with local laws applying to this topic
Research towing capacity of vehicle doing the towing
Take into account distance that the vehicle will be towed
Utilize proper towing equipment
Prepare the vehicle to be towed
---
View Our New GMC Acadia Inventory
---