The 2018 Chevy Silverado 1500 Is an Underrated Commuter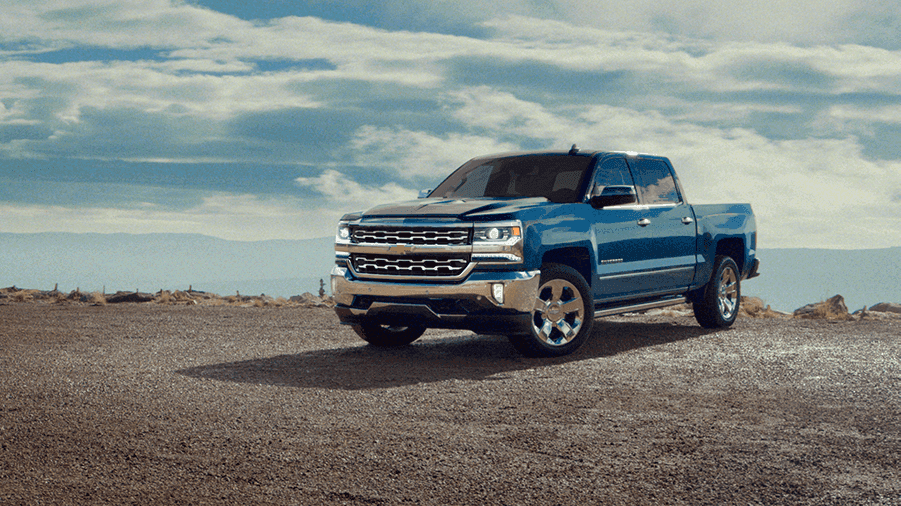 The 2018 Chevy Silverado 1500 has been touted as a work site hero, providing workers with a reliable hauling and power option. However, the nameplate is a bit underrated when it comes to commuters. While you might not realize it, the Silverado 1500 actually includes a number of features and capabilities that make it a logical choice for those seeking an everyday vehicle.
Below, we've detailed several reasons why the 2018 Chevy Silverado 1500 is an underrated commuter. Then, when you're ready to start shopping for Chevy trucks, you'll already know what nameplate you want to pursue.
Commuter Reason #1: Power
Whether you're trying to rush to work or battle through traffic, you'll surely appreciate the power capabilities that are lingering under the 2018 Chevy Silverado 1500's hood. While these applicable specs are often intended for those seeking an extra hand on the worksite, they can also be utilized to zoom past all of your fellow drivers when you're on the highway.
Chevy provides customers with the ability to choose from three capable engine offerings. It starts with the 4.3-liter V6 engine, which manages to crank out an impressive 285 horsepower and a best-in-class 305 pound-feet of torque. These numbers influence some of the truck's other capabilities, including the 7,600-pound towing capacity. Meanwhile, thanks to fuel-saving technologies like Active Fuel Management, Direct Injection, and Continuously Variable Valve Timing, drivers can anticipate a 24-mile-per-gallon highway fuel efficiency. While you'll have to dig into your bank account to afford this nameplate, you can at least save some extra dough at the gas station.
The next step up is the 5.3-liter V8 engine, which boosts those power specs to a whole new level. This includes an awe-inspiring 355 horsepower and an equally-impressive 383 pound-feet of torque, all leading to a 11,100-pound towing capacity. The unit also manages to deliver best-in-class efficiency specs among V8 engines, promising a 24-mile-per-gallon mark on the highway.
Finally, for those seeking the utmost power, the hulking 6.2-liter V8 engine is the perfect target. The unit manages to deliver an astonishing 420 horsepower and 460 pound-feet of torque, resulting in a 12,500-pound towing capacity. Despite all of this power, the efficiency is surprisingly adequate, as drivers can expect a 21-mile-per-gallon highway fuel efficiency.
Commuter Reason #2: Safety
Sure, your morning commute might not be all that exciting. However, even if you're not traveling over tough terrain, you'll still want your vehicle to be equipped with the top safety functions. Fortunately, the 2018 Chevy Silverado 1500 delivers in that regard, as engineers included a number of functions that should help drivers avoid accidents altogether.
When it comes to trailering, a trio of features are intended to prevent any accidents due to your hauled goods. The Tow/Haul Mode will adjust your vehicle's mechanics to accommodate the heavy load, while the StabiliTrak with Trailer Sway Control assures that you constantly have an optimal handle of your pickup. The Hill Start Assist is another notable feature, as the inclusion will adjust the brakes when you're traveling up an incline (this can be especially useful when you're towing).
A number of inclusions also provide the driver with an extra set of eyes, including the EchoMaster Trailering Camera System. This system includes four different cameras, thus covering your blind spots. The Rear Vision Camera plays a similar role, as drivers can rely on this feature to monitor everything that's happening behind their ride. There's even Trailering Mirrors, meaning you can consistently keep an eye on your hauled goods.
A number of safety features are intended to provide maximum stoppage power. The inclusion of the Integrated Trailer Brake Controller, Auto Grade Braking, and Four-Wheel Disc Brakes with Duralife Rotors should maximize your ability to slow down, which could be helpful if you're forced to drive through any icy or wet conditions.
The features don't end there. Chevy included a list of several additional features that should help prevent accidents from occurring altogether:
Low Speed Forward Automatic Braking
Lane Keep Assist with Lane Departure Warning
Forward Collision Alert
Safety Alert Driver Seat
Front and Rear Park Assist
Rear Vision Camera
If you do find yourself in an accident, the Silverado 1500 will keep you and your passengers safe and secure. The six standard air bags will provide you with the necessary amount of cushion, while the high-strength steel safety cage should absorb the majority of a collision's energy. If you require any help, you can turn to the OnStar Automatic Crash Response system. This unit will automatically connect you with emergency personnel, assuring that you're constantly in the right hands.
Commuter Reason #3: Technology
Of course, a commute would be unbearable if you didn't have a bit of entertainment. Well, in that case, you'll surely appreciate all of the features Chevy crammed into the 2018 Silverado 1500. It starts with the Chevy MyLink system, which provides quick and easy access to a number of useful applications. If you'd prefer to rely on your smartphone for music and navigation, you'll enjoy the Android Auto and Apple CarPlay compatibility.
If you're tasked with completing work while you're on the road, then you may want to think about pursuing the brand's 4G LTE Wi-Fi. This system provides a strong wireless internet connection for up to seven devices. That way, if you or your passengers ever need to access the internet, you won't have to take a lengthy detour in pursuit of a wireless internet connection.
As you've seen, the 2018 Chevy Silverado 1500 does make for a perfectly-logical commuter. Similarly, Carl Black Orlando (Chevy Buick GMC) is a perfectly-logical place to purchase that new pickup. Located in Orlando, Florida, the helpful sales team will help guide you through the entire buying process. The dealership does more than provide customers with an assortment of new and used options; rather, they also deliver a top-notch service and finance department.
In other words, there's no better place to purchase that next 2018 Chevy Silverado 1500 than Carl Black Orlando (Chevy Buick GMC). So what are you waiting for? Get out there!