10 Reasons Why You Should Take Your Vehicle to Chevy Dealerships for Maintenance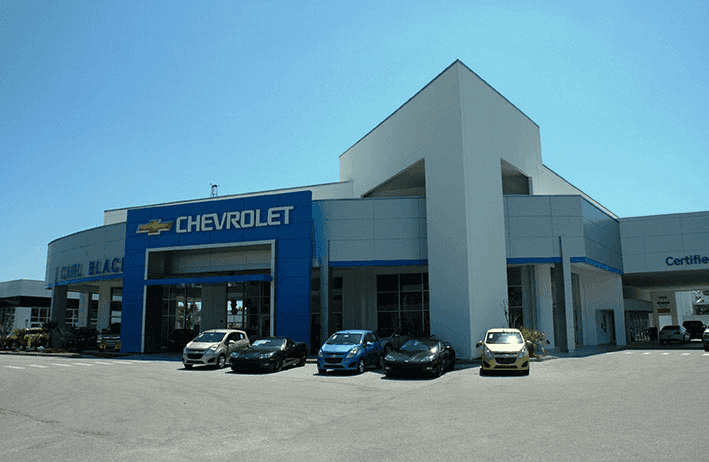 It's time for an oil change. Do you head to the garage down the street when the Chevy dealerships 15 minutes down the highway? True, the dealerships may be a tad bit out of the way, but there are legitimate reasons to consider taking your car back to the dealership where you bought your car. The most important is peace of mind. Let's face it, peace of mind on such a large purchase is priceless.
In addition to being secure in your repairs, there are other reasons to work regularly with your Chevy dealership. Let's go through them one by one.
They are Experts on Your Car
To put it frankly, the technicians at the Chevy dealerships are experts on your Chevy vehicle.
They are manufacturer-trained and typically work only on your make of vehicle day in and day out. Most Chevy dealerships have an ongoing training program for the entire service staff. That means everyone from the service technicians to the service manager and support staff all know a great deal about your vehicle.
The Warranty
Still under warranty? Then heading to the dealership is a no-brainer. Chevy dealerships are typically able to take care of these repairs at no additional cost to you as they receive compensation from the manufacturers to handle services covered by your warranty. The manufacturers even require the Chevy certified technicians to verify the issues with your vehicle. This means that if you are having issues, they will only correct what's wrong and not try to cross-sell you on phantom problems.
Plus, the large network of Chevy dealers means that if your vehicle is under warranty, it can be serviced at any location near you – not just where you purchased your car.
Satisfaction
Chevy dealerships know their reputation is on the line. Owners are responsible for paying manufacturer fees to ensure that their dealership is a certified Chevrolet dealership. This also means they are expected to adhere to strict Chevrolet standards.
In many circumstances, the manufacturer will reach out to customers to inquire about their experience with a survey. If any issues arise, they are usually dealt with swiftly. No service department wants to hear from Chevrolet because of an angry review. They need to keep their corporate bosses in the loop and happy with results. That translates to customers being happy with their services.
The Dreaded Recall
Your Chevy dealer can spot a recall even if you can't. Let's say you've moved since buying your vehicle. You may have missed the notice of the recall in the mail. Well every time you take your car into the dealership for service, they check for recalls automatically.
Chevy dealerships have special programs to keep track of these recalls, as well as new parts on hand to correct the specific issue.
Parts Quality
Chevy dealerships will typically only offer original equipment parts. You will not get a part that doesn't belong in your vehicle. It's that simple. A 12-month/12,000-mile warranty to cover parts and necessary labor is common at the dealer level. Dealerships are able to provide incredible warranties because they can guarantee the parts.
The Amazing Facilities
Chevy dealerships have help from Chevrolet when building their service garage and department. They get the best and newly developed service tools, specifications and training. That way, Chevrolet knows they are the best of the best.
Plus, the Chevy dealerships can service multiple vehicles at once. They typically have a large area that will be clean, organized and well maintained. You are likely to have a comfortable wait, complete with coffee, snacks, and wifi, while your vehicle is being maintained.
Community Ties
The service technicians at your local Chevy dealership are from your community. You may know them personally, see them at your kid's soccer game—they have a community reputation to maintain. In addition to meeting the strict Chevrolet standards, they have to meet high community expectations.
The Time Crunch
The dealerships work on a strict timetable. In fact, many of their technicians have to meet certain quotas. They will not lollygag on the job. They are more likely to have you in and out quicker than a garage shop. They cannot afford to have your vehicle sitting idle for more than the timeframe they gave you upfront.
Plus, if for some reason your maintenance or repairs cannot be completed in an hour, many offer rentals for customers.
Valuable People
The dealership puts a lot of time and training into their staff. There are regular certifications, training on equipment and parts for new models—high standards must be met. In turn, the dealerships pay their staff well to maintain your vehicle.
Independent garages may be working hard to make ends meet. They may have a high turnover on mechanics which could lead to unreliable service. The Chevy folks looking after your car know their worth to you and the Chevy dealership. They take personal pride in their knowledge and reputation, and the dealership take pride in them as well.
They Value Loyalty
Think that dealerships are only interested in selling you a vehicle? Nope. They want to keep you as a repeat customer. They know your value. They hope that your children will one day buy a car from them as well.
Part of that hope depends on you coming back for more—and that includes the service department. The entire staff will work towards your total satisfaction in the hopes that you will be back one day. They want you to remember the satisfying experience of working with them throughout the life if your vehicle. They count on you just as you count on them.
The Bottomline
Chevy dealerships are your best bet for regular services, like oil changes, and larger concerns. You will not be taken for a ride; you're getting what you pay for and probably a little more. Price can be a concern, but many offer coupons and discounts. Just be on the lookout for discounts and enjoy the peace of mind that you'll get at Carl Black in Orlando.