<!–– Start Image Left / Text Right Row ––>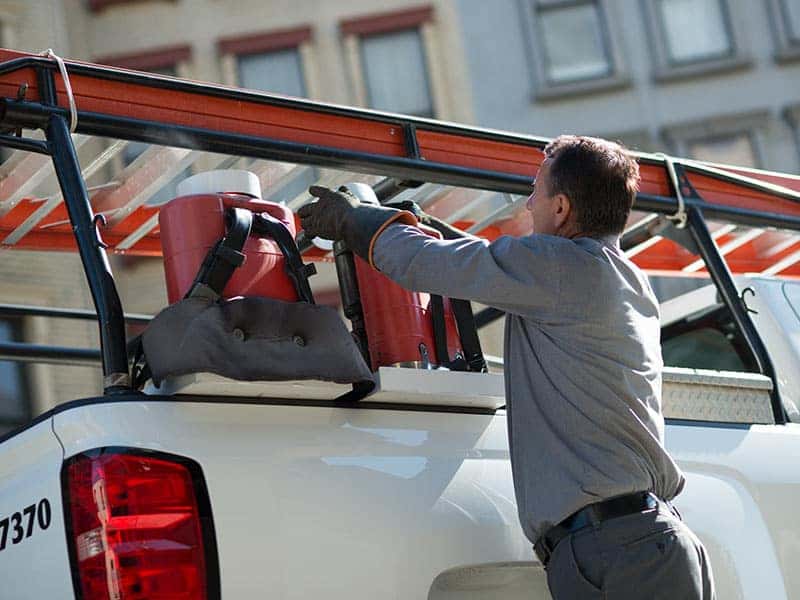 Trucks and Vans fit to serve you
Looking to find work trucks and vans for your business? Carl Black in Orlando has a large inventory of new and custom Chevrolet and GMC commercial vehicles for sale in Florida. Custom upfitting your truck or van is no problem. We work with many of the largest custom bed makers in the industry including; Reading Truck Bodies, Knapheide, Monroe, Action Fabrication, and more. Contact the newest member of your crew at Carl Black of Orlando and get your business moving forward.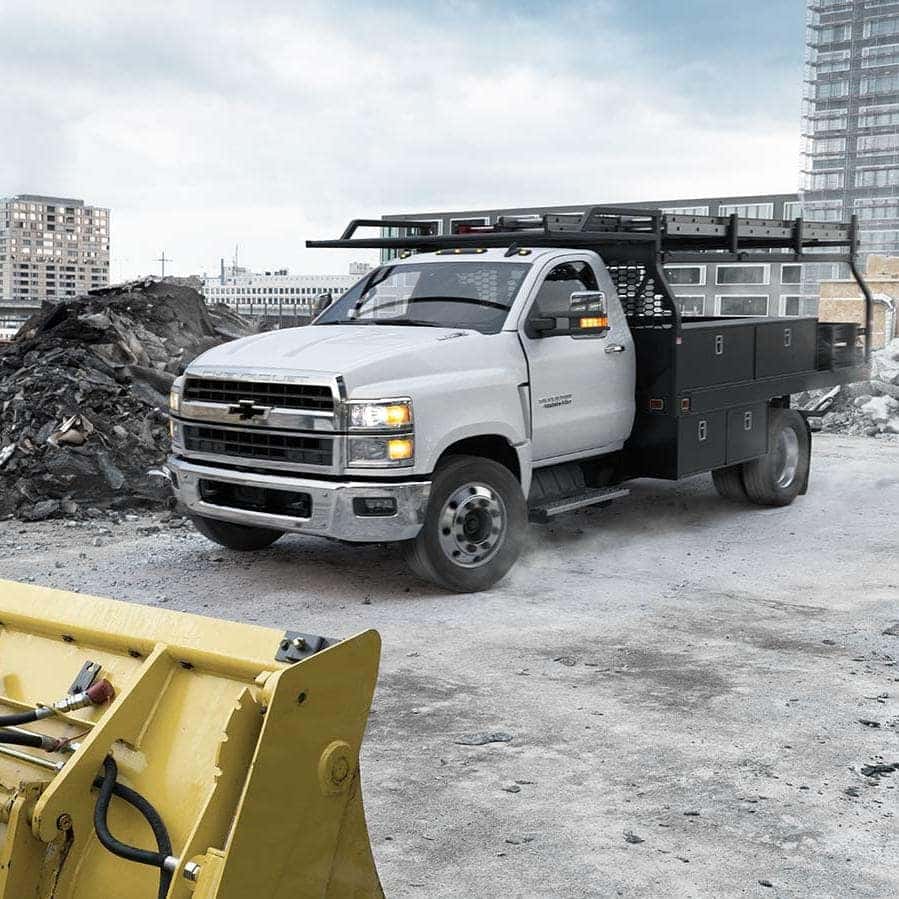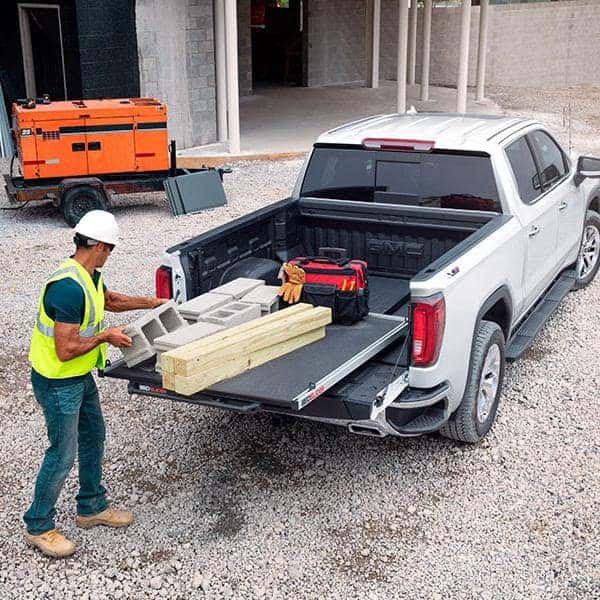 <!–– End Image Left / Text Right Row ––>
<!–– Start Image Left / Text Right Row ––>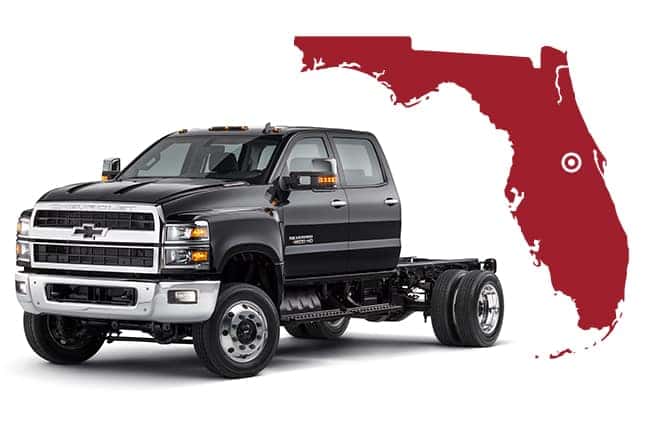 Florida's #1 Medium Duty Truck Dealer
No matter how big or small your job is, Carl Black Commercial is here to help you get it done right. When it comes to tackling the big jobs, our lineup of Chevrolet 4500, 5500, and 6500 Medium Duty trucks for sale will keep your business moving forward.
Need a custom bed to fit your line of work? We work with many custom outfitters to give you hundreds of options. If you are looking for a Dump Body, Rollback, Flat Bed, Service Body, Landscape Bed, full Wrecker Body, or anything in between, contact one of our dedicated dealer representatives today.
<!–– End Image Left / Text Right Row ––>
<!–– Start Image Right / Text Left Row ––>
What is GMC and Chevrolet Business Elite?
Business Elite Dealers were created to give customers the best possible experience and service. Chevrolet and GMC Business Elite Dealers, like us, take the time to understand your business's issues so that we can provide real solutions. Beyond having expert vehicle customization, customers who purchase at a Business Elite dealer get other perks such as:
Extend service hours that you need outside of the normal 9-5 day
Connected with your personal dedicated dealer representative
Ready and available loaner vehicles
Recommendations for appropriate up fits
Exclusive offers on vehicles, accessories, and upfit packages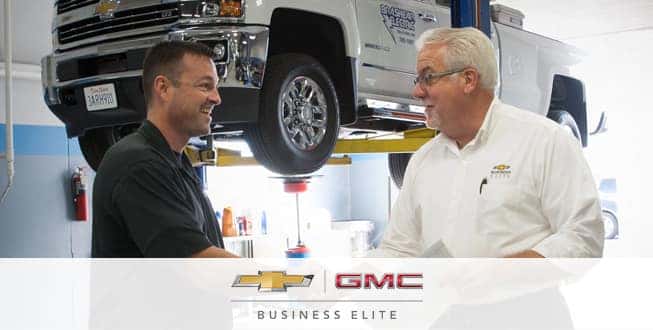 <!–– End Image Right / Text Left Row ––>
<!–– Start Three Column Text Row ––>
Large Commercial Inventory
Carl Black Orlando's work trucks and vans inventory does not stop in Florida. Our second Business Elite location is just hours away with plenty of commercial trucks for sale near Atlanta, Ga. Carl Black Kennesaw has over 130+ commercial vehicles on the ground, work ready in just a few days, to help your business succeed. Ask one of our team members about shipping and availability.
Cab Chassis and Cutaways
When the jobs get big, so do the trucks. Chevrolet and GMC's Cab Chassis offer the strength you need to take on the work. With options like the Silverado and Sierra 3500 or even the Medium Duty 4500, 5500, and 6500 diesel trucks, your business will never be left behind. For those in construction or landscaping, custom upfits for Low Cab Forward models are available to meet your needs.
Pickup Trucks
All work is not equal and business owners turn to Chevrolet and GMC to get the most strength, big or small. The Colorado and Canyon midsize trucks for sale at Carl Black of Orlando have plenty of cargo room and power. We also offer the Chevy Silverado 1500 and GMC Sierra 1500 full-size work trucks which continue to be the best choice of reliable pickup trucks for businesses. If you are looking for Chevy pickup trucks for sale in Florida, skip the hassle and come to Carl Black Orlando.
<!–– End Three Column Text Row ––>