Thanksgiving and Christmas Events Throughout Orlando 2019

Winter Holiday Events and Festivals Around Orlando 2019
There's no better way to kick off the 2019 holiday season than by attending a winter holiday event or festival. Thankfully for those in the Orlando area, Orlando is full of exciting holiday events that are sure to get everyone in the spirit. Find where you can start your season off right in this winter holiday events and festivals guide from Carl Black Orlando.
---
Read more: Weather and Storm Damage Vehicle Repair in Orange County
---
When: Friday, November 15, 2019 – Monday, November 25, 2019
Where: Orlando Museum of Art | 2416 North Mills Ave, Orlando, FL 32803
What: For the 33rd year in a row, the Orlando Museum of Art is transforming into a winter wonderland. Full of sparkling trees, themed décor, glitter, and more, the museum is spreading holiday joy among visitors. This 10-day festival begins at 6 p.m. on November 15 and runs until 5 p.m. on November 25. Kick off the holiday season at the Festival of Trees this year for just $15 per adult and $7 per child.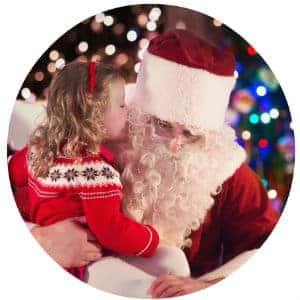 When: Saturday, November 30, 2019 from 9 a.m. – 5 p.m. | Sunday, December 1, 2019 from 12 p.m. – 4 p.m.
Where: Florida Army National Guard Armory | 2809 South Ferncreek Ave, Orlando, FL 32806
What: Find the perfect holiday gift at this year's Orlando Pottery Festival. This is Central Florida's largest ceramic arts market and hosts the work of many local potters. These one-of-a-kind pieces of art will make a great gift for family and friends this holiday season. Parking and attendance at the 9th Annual Orlando Pottery Festival and Holiday Arts Market are free so be sure to stop by to search for a holiday gift.
When: Saturday, November 30, 2019 | Shows at 2 p.m. and 8 p.m.
Where: Bob Carr Theater | 401 West Livingston St, Orlando, FL 32801
What: Enjoy the sounds of the season at the Orlando Philharmonic Orchestra holiday concert celebration. Featuring the Opera Orland Youth Chorus and Holiday Singers, new and classic songs will be enjoyed by everyone in attendance. Welcome the season with beautiful sounds and music at the Bob Carr Theater this November. Tickets start at $27.
---
Read more: Where Can I Trade In a Vehicle in Orlando FL?
---
Start your holiday season right at one of these winter holiday events or festivals around Orlando, FL. Make this November one to remember by stopping by Carl Black Orlando and getting behind the wheel of a new Chevy, Buick, or GMC vehicle.