Where Can I Buy Fresh Produce Around Orlando?

Local Farmers Markets and Vendors in Orlando FL 2019
If you are looking for local markets that make it easy to buy fresh, locally-grown produce, then this is the perfect guide for you! We at Carl Black Orlando love to share neighborhood tips and tricks, so we've put together this guide to three of local farmers markets and vendors in the Orlando area. Keep reading to find where you can get the best jams and jellies in your neighborhood.
---
Read more: How Much Can I Fit In the 2019 Chevrolet Trax?
---
When: Every Sunday | 10:00 a.m. – 4:00 p.m.
Where: Lake Eola Park | 512 E Washington St., Orlando, FL 32801
Spend your Sundays at the Orlando Farmers Market every week. Enjoy the weekly music performances, fresh produce, baked goods, plants, gifts, jewelry, crafts, freshly prepared foods, and more while you and your pup walk around the market.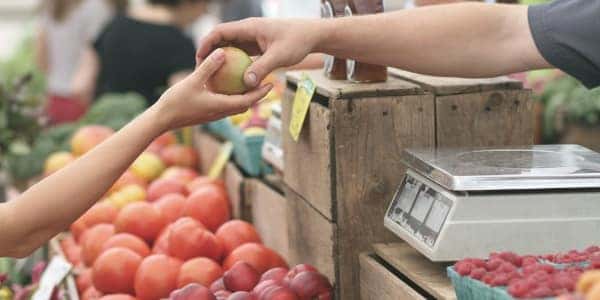 When: Every Monday | 5:00 p.m. – 9:00 p.m.
Where: 1842 East Winter Park Rd., Orlando, FL 32803
Freshness and sustainability are a priority at the Audubon Park Community Market. This market prides itself on offering only the finest locally-grown, raised, or caught foods. Find the perfect jams, jellies, salsas, dips, meats, dairy products, and more at this neighborhood market.
When: Every Saturday | 10:00 a.m. – 2: p.m.
Where: Department of Health parking lot | 832 West Central Blvd., Orlando, FL 32805
The Parramore Farmers Market is part of the city's effort to provide citizens with access to quality, healthy, and fresh food in the West Orlando area. Find fresh foods grown right in your neighborhood at this market of local vendors. Don't forget to pick up a jar of Black Bee Honey from the Parramore Kidz Zone mentoring youth program while you're there.
---
Read more: Innovative Technology and Design in All-New Chevy Blazer
---
After stopping by one of these local markets this weekend be sure to pop by the Carl Black Orlando dealership. You can find the Chevy, Buick, or GMC car of your dreams for an affordable price right on our lot.