Haunt Your October Weekends at One of These Orlando Haunted Attractions

Haunted Houses and Attractions Near Orlando FL 2019
With Halloween comes nights full of spooks and scares. There's no better way to spend a weekend in Orlando than at one of these local haunted houses or attractions. This guide from Carl Black Orlando is giving you the scoop on three local haunted houses and attractions near Orlando, FL. Keep reading to find where you'll find haunting thrills this October.
---
Read more: Fall Activities and Corn Mazes Around Orlando FL 2019 
---
When: Now through November 2, 2019
Where: Holiday Inn Suites Orlando Resort Water Park | 14500 Continental Gateway Dr., Orlando, FL 32831
Event info: Check out the Dark Horizon: Point of No Return attraction at the Holiday Inn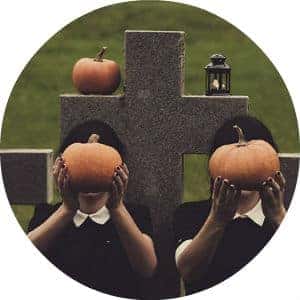 Suites Orlando Resort Water Park. This is the first-ever haunt of its kind to hit the Orlando area and it will feast on your greatest fears. Dive into four immersive bars and three terror-filled haunted house mazes for a night of pure terror. Tickets are $20 and dates and times are subject to change.
When: Open year-round
Where: 5770 West Irlo Bronson Memorial Highway, Kissimmee, FL 34746
Event Info: The Travel Channel has named the Mortem Manor Haunted Attraction in Kissimmee, FL one of the "Scariest Haunted Houses in America." Located right outside of Orlando, this old Victorian-themed attraction combines thrilling scares, special effects, live actors, animatronics, and more. Admission into Mortem Manor is just $15 per person. Event details are subject to change.
When: Select nights now through November 2, 2019
Where: Universal Orlando Resort | 6000 Universal Blvd, Orlando, FL 32919
Event info: Come out to Universal Orlando Resort to see the streets fill with terrorizing monsters and scares. Some of the most exhilarating scare tactics are found throughout the park with themed locations including Stranger Things, Us, Universal Monsters, Ghostbusters, Killer Klowns from Outer Space, House of 1,000 Corpses, Depths of Fear, Graveyard Games, Nightingales: Blood Pit, Yeti: Terror of the Yukon, Zombieland Double Tap, Rob Zombie Hellbilly Deluxe, Anarch-case, Vanity Ball, and Vikings Undead.
---
Read more: Where Can I Buy Fresh Produce Around Orlando?
---
Check out one of these haunted houses and attractions near Orlando, FL this October. Make this Halloween season even more thrilling by coming by the Carl Black Orlando showroom to find the car of your dreams.