2021 Chevy Camaro in Orlando, FL

If you've been itching to get behind the wheel of an icon, now is your chance. The 2021 Chevy Camaro in Orlando, FL offers you an exhilarating experience that has been wowing drivers for generations. This is the kind of car you dreamed of back when you were a kid playing with your toy cars, sending them zipping down those hardwood floors, imagining what it would be like to be in command of the real thing. This is a car for drivers who love driving.
The 2021 iteration carries the tradition of Camaro excellence forward with a bold design and boisterous performance specs. Starting horsepower rolls in at 275 hp, but as you ascend the trim ladder, you can get as much as 335 hp, 455 hp, or a staggering 650 hp depending on which engine and style you're going for. Plus, the available acceleration is impressive too, where the 2021 Chevy Camaro can hit 60 mph in as little as 3.5 seconds in the ZL1 Coupe with the available 10-speed paddle shift automatic transmission!
---
View Our New Chevy Camaro Inventory
---
Styles
Whether you're driving around Central Florida or cruising the amazing Florida coastlines, you'll love that the 2021 Chevy Camaro offers up coupe and convertible styles. With the convertible top down, you can feel the wind in your hair as you coast along. Plus, the rear-wheel drive drivetrain helps make for a powerful and dynamic driving experience.
Comfort
What good is a car that has massive power and tons of bells and whistles if it can't offer comfort? Luckily, the 2021 Chevy Camaro delivers a driver-centric cockpit with important features at your fingertips, not to mention sport-inspired seats that might make you feel like you're on the racetrack. Available interior options include heated seats, aluminum driving pedals, red seat belts, and more.
Connectivity
Technology is key these days, and the 2021 Camaro delivers. The Chevrolet Infotainment system includes Apple CarPlay® and Android Auto™ compatibility to allow use of select applications behind the wheel. What's more, wireless functionality for those features is new for this year. You can also take full advantage of the available built-in Wi-Fi hotspot to stay connected while out and about.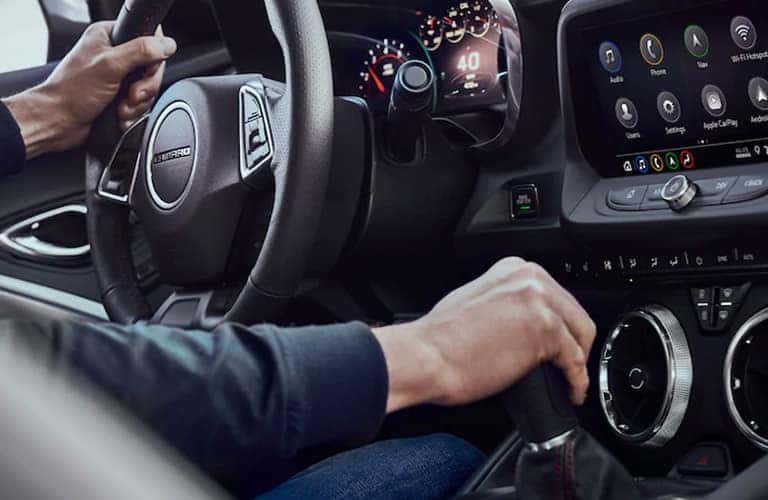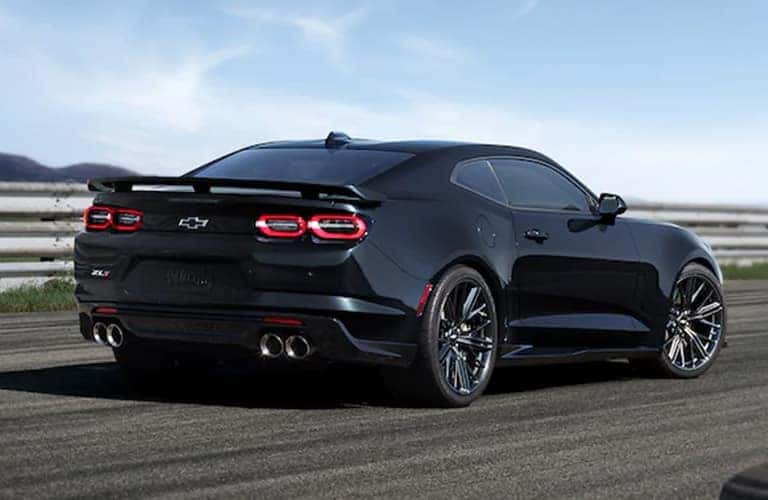 ---
Interested in the Chevy Camaro?
---